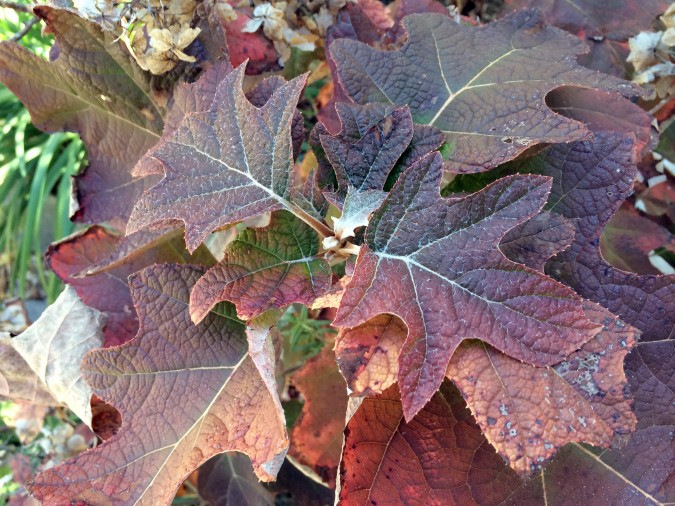 Happy New Year / Feliz Año Nuevo! I like to think of this time of year as not only one of reflection but of thankfulness. With that being said, The Crew and I would like to express our gratitude for your continued business and custom. Thanks to you, we are officially in our 16th year of being an Austin-grown & bred business. Go local! Let's resolve this year to do our best to help Mother Earth not only look good but feel good.
Here is a list of things to do to achieve both goals:
PLANTING
Trees: Winter and late spring are generally the best times of year to plant trees. Because handling trees that are dormant is least disruptive to them, give us a call to help you plant before the weather gets too hot.
Florals: There are many choices to mull over when deciding on adding florals to your gardens. Here are some options to consider for Central Texas yards:
Lantana – The Lantana is a hardy, drought tolerant plant that comes in several lovely colors. It gets quite large, grows rapidly, and if it is planted in a good sunny spot with good drainage, it will live for many years.
Alyssum – A great annual flower for Texas that comes in a variety of pastel colors. It will come back year after year once established and it smells great too. It is best to plant it in springtime.
Salvia – No Central Texas yard should be without Salvia! They are drought resistant & problem free once planted. They come in many colors, shapes and varieties and once mature, bloom all year round.
Ruellia – Ruellia is a lesser-known but no less beautiful plant with spikey leaves and lavender or pink flowers. It is sometimes referred to as Mexican Petunia. It is a tough, drought tolerant plant that can be a good choice for filling out empty spots. Plant in fall or spring so that it is sure to bloom throughout the summer and into fall.
Nierembergia – A good companion to the Allysum. It does best in the cooler weather, so be sure to get this started in fall and again in the spring. Since it's a perennial, it will return again and again each year.
Columbine – The native Columbine has yellow flowers and interesting-looking leaves. It is a shade-loving plant that will spread freely year after year.
Of course, these are all just suggestions. Let me know if you'd like to discuss the above or any other florals as well.
PROJECTS
Butterfly Gardens: A butterfly garden at home? YES! Even if your yard is small, we can help you install the right kinds of flora and fauna that butterflies love to call home. Not only do these plants look beautiful, they assist in the conservation efforts of these delicate creatures. Many species of butterflies are disappearing because of urbanization and the destruction of their natural habitat. Creating a space in your home that is a safe haven from these hazards is the best way to not only save the butterfly but beautify and enrich your living space. All you have to do is decide on which butterflies you'd most like to attract and we'll do the rest!
Herb Gardens: Do you like to cook? If the answer is yes, then having fresh basil, cilantro, thyme, rosemary, oregano & co. is a must in every home chef's repertoire! If you've ever shopped at Central Market and/or Whole Foods, you know how expensive fresh, organic ingredients can be to purchase on a weekly or even monthly basis. Indoor herb gardens can be a very cost-effective way to always have organic herbs at home. And what's more, you'll never have to be in the middle of making your world famous Spaghetti Bolognese when you realize that the oregano sitting at the bottom of your crisper has seen better days. With a little maintenance, these herbs will bloom and provide you with endless bounty on your kitchen table every day.
Rainwater Harvesting: Rainwater harvesting is a catchall term for the collection and storage of rainwater for reuse before it reaches the aquifer. The benefits are endless as stored rainwater can be used for a variety of different needs such as providing drinking water for livestock, flushing toilets, washing clothes, watering the garden or washing cars. It can also be used for irrigation, to supplement the subsoil water level and, of course, to increase urban greenery. These uses alone can significantly decrease, sometimes by about half, the amount of water an average home uses. Botanica Land Design is passionate about self-sustainability and conservation. Having a rainwater collection system is one of the best ways to 'be green' today. We have a number of ideas and designs that we'd be happy to discuss with you and share.
COLD WEATHER
Although this winter has been fairly mild to date, you still need to protect your plants from the risk of a freeze. The determining factors as to how much damage a plant will sustain during a cold snap depends on how hardy or tender it is versus how cold it gets. And of course, the health of your plant plays a role as well. Healthier plants may withstand lower temperatures better than sick ones. Additionally, where the plant is located makes a difference because of wind and sun exposure. Overhangs and tree canopies can help plants survive a freeze but mulches have proven extremely useful for protection from the elements.
Although watering plants immediately before a freeze does not provide any protection, it is important that plants are not drought-stressed going into a freeze. Let us help you make certain that you plants are in the best shape possible so that they survive through the winter and bloom for us in spring!
TREATMENTS
Brownpatch: If you have St. Augustine, Zoysia, Bermuda and Centipede grass, you are most at risk for this serious fungal disease. We know how to prevent and treat this infection. Don't hesitate to let us know if you suspect your lawn has been affected.
Nematodes: There are numerous species of these microscopic worms all over the United States, but they are a more severe problem here in the South. They feed on the roots of a variety of different plants. Once infected, plants become stunted and yellow and can die if badly infested. Nematodes can spread through infected soil, water, tools and even other plants. Infections need to be expertly handled or damage can last for years. Call us for solutions.
Fruit Trees: If you suspect that you have fruit trees with diseases, we are happy to come out for a free inspection. Treatment options can then be discussed at that time, if needed.
MAINTENANCE
Your fruit tree needs some maintenance. You might want for us to trim it in a way where you can harvest the fruits in a more ergonomically efficient way. Let us clean up your flower beds and cut down all the plants that are dormant. We can also power wash your driveway or house.
We look forward to seeing you again in the New Year.
HAPPY ENERO!


and the crew
"In a way winter is the real spring, the time when the inner things happen, the resurge of nature."
~ Edna O'Brien, Irish novelist, pacifist
TAGS: cold weather, January, treatments
No comments
Leave a comment
---