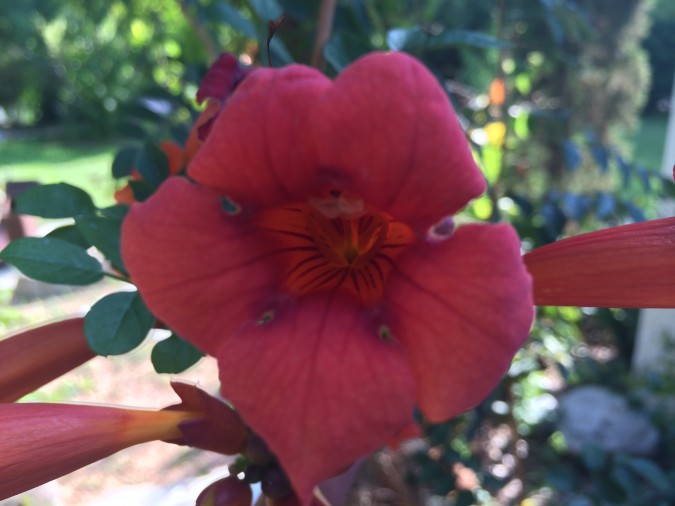 The dog days of summer are here! This is the least productive season for both plants and people in Central Texas! It is a good time to let the landscape, and you, rest and make the best of the heat while preparing for the fall gardening season.
Water deeply and conserve water. Any time you water, use only sprinklers that spray the least amount of water into the air, where it is lost to evaporation. Water early in the morning or late in the evening for the same reason. In addition, the more water on the leaves, the greater the chances of fungal problems on the leaves. Water on the leaves while the sun is out can cause burning of the foliage. Concentrate on newly planted as well as established trees. Established trees need water anytime we have not had at least an inch of rain for four to six weeks. Trees less than two years in the ground need water every one to two weeks, depending on the soil, weather, and species of tree. Your finger is your best moisture meter: dig down as deeply as you can to feel the soil around the roots before watering. And don't forget the shrubs; they need water and attention too. Be aware of your community's watering schedule and modify accordingly. Austin Water's September 2012 implemented Stage 2 Regulations remain in effect. This is in response to combined storage in lakes Travis and Buchanan reaching the 900,000 acre-foot trigger in the Drought Contingency Plan.
*Your assigned watering day is determined by property type, type of irrigation used, and whether the street address ends in an even or odd number.
Hose-end irrigation may take place between midnight and 10 a.m. and between 7 p.m. and midnight on your assigned watering day.
Automatic irrigation systems may operate between midnight and 5 a.m. and between 7 p.m. and midnight on your watering day.
Reduce system run times to fit within this schedule.
Ensure that your system has a working rain sensor, or operate the system manually when rain is forecasted.
Watering with a hand-held hose or a refillable watering vessel, such as a bucket or a Treegator®, is allowed at any time on any day of the week.
Drip irrigation is exempt from the schedule, due to increased efficiency.
To water trees, soaker hoses may be used under the drip-line of the tree canopy or you may use automatic tree bubblers. Irrigating trees in this manner is exempt from the watering schedule.
Watering a 

vegetable garden

 with a soaker hose is exempt from the watering schedule.
Washing vehicles at home is prohibited. If you need to wash a vehicle, you may do so at a commercial carwash facility.
Charity car washes are prohibited.
Fountains with either a fall or spray of water greater than four inches are prohibited unless necessary to preserve aquatic life.
Restaurants may not serve water unless requested by a customer.
Commercial properties (including 

restaurants and bars

) may only operate patio misters between 4 p.m. and midnight.
Violations will first result in an official warning. Additional violations are subject to an administrative fine, which increases with repeated offenses and more severe drought conditions. During Stage 2, residential fines start at $75 per violation and commercial fines begin at $200 per violation. Report violations by calling 3-1-1.
Wasting water is prohibited year-round. Be mindful of leaking faucets, pipes, and irrigation systems operating with misdirected or broken sprinkler heads. Find out more about available Rebates and Programs to help save water and get information about detecting water-wasting leaks at http://www.austintexas.gov/department/stage-2-watering-restrictions.

and the crew
Sources:

The Natural Gardener Website – August Tips

City of Austin Website – Austin Water Utility Watering Restrictions
TAGS: irrigation, summer, water conservation, watering schedule
No comments
Leave a comment
---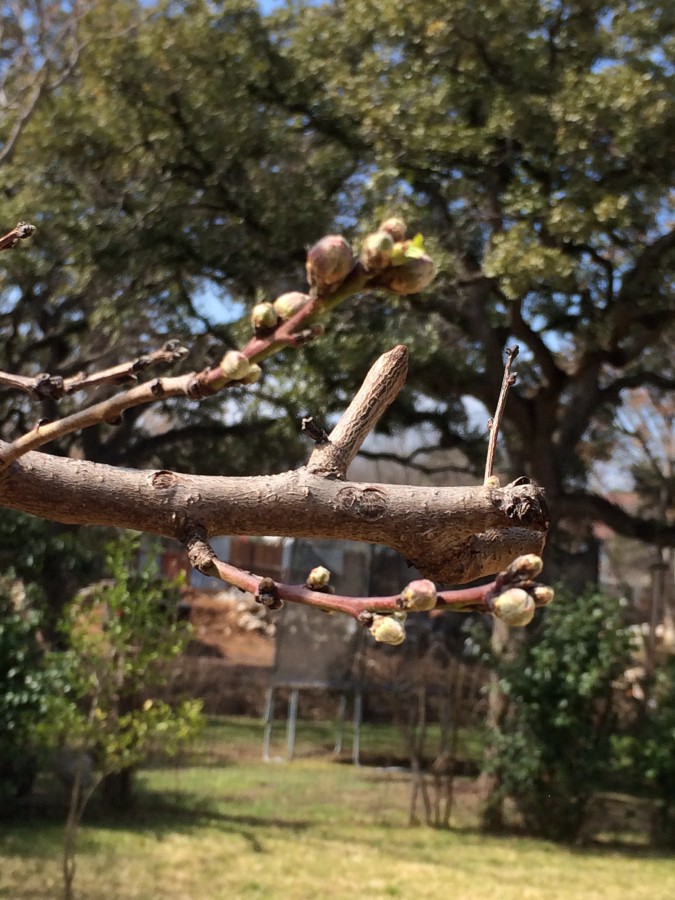 Flowers and grass aren't the only things about to bud in the coming weeks. Weeds, fungi and molds are set to take over if the proper precautions aren't taken. Because conquering a weedy lawn is a challenge, the best thing to do is to ensure that your soil is in peak condition before your grass is established. If not, you lawn will need a lot of time and TLC to recover. Weedy lawns are not only an eye sore but can be extremely costly to cure. A weedy lawn is sign that your grass is not happy. And the only way to make your grass happy is to ensure that your soil quality is up to par.
Lawns that have aged or sustained heavy use from pets, play, sports activities and the like are susceptible to soil compaction. Soil compaction significantly reduces the porousness of the soil and prohibits oxygen intake. The result can be lawn deterioration and poor growth. I suggest a combination of aeration and top-dressing/fertilization to make your lawn strong and healthy.
To give a little more information, topdressing is basically the application of compost or a blended soil mixture over the surface of turf grass. Adding a layer of compost may not be a cure all, but it will help to increase your soil's ability to hold moisture, increase soil depth and add the necessary nutrients and beneficial microorganisms to your turf. Topdressing will also help to fill in depressions and low areas as well as improve drainage, eliminate thatch (i.e. the collection of dead grass clippings which chokes and prevents grass growth) as well as increase the natural resistance to disease and pests. In order to be most effective, topdressing should be done annually. Call us for an estimate.
As always, please see below for our seasonal maintenance suggestions:
TREES: Spring is an ideal time to start feeding and treating your trees. Let's get them in good shape to face the brutal summer to come.
IRRIGATION: Have you checked your sprinkler system lately? Your system should be checked at least twice per year in order make sure it's in the best working order. Let us help you make sure that there are no mechanical problems or a build-up of lime, dirt or mud on nozzles so that the water can get to where it needs to go – your plants!
TRIMMING: Trimming is vital to the overall health and growth of your plants. Although we haven't had too many cold snaps this year, the temperature fluctuations and high winds of late, could compromise some of your branches and consequently the overall health of your trees. Many could possibly benefit from extra trimming and TLC. Let us have our arborist come out and address any issues or concerns.
MULCH: It's a good time time to replenish if you only have about an inch of mulch or less, especially if you're already planning on adding some topdressing. Remember, mulch is a great way to prevent weeds from invading flower beds and tree rings and helps maintain moisture in the root system.
ANTS: April marks the beginning of fire ant season. More than just a nuisance during picnics, they sting and can cause serious allergic reactions and overwhelm a yard. Talk to us about ant control solutions.
GARDENING: There's still time plant and grow your own organic produce! It's a great time for tomatoes, peppers, eggplant, blackberries, pomegranates, figs and much, much more!
SPECIAL PROJECTS: Please let us know if you have any type of project for your outdoors. We are happy to assist or give you some ideas.
Happy spring and looking forward to being of service!

and the crew
"Behold, my friends, the spring is come; the earth has gladly received the embraces of the sun, and we shall soon see the results of their love!" ~ Sitting Bull
TAGS: ants, fungi, irrigation, lawn, molds, mulch, weeds
No comments
Leave a comment
---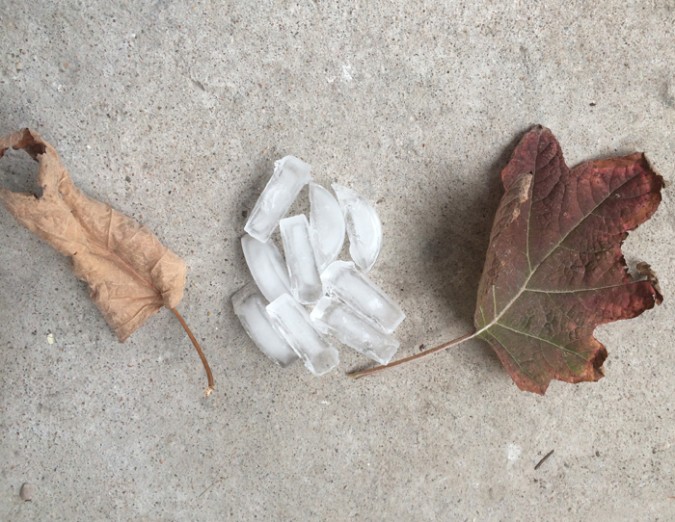 Now that the ice storms have left us, we are ready to give you some ideas for your landscaping:
FERTILIZING/FEEDING
Rose bushes are ready for some nutrients.
Aerobic Composte Tea is a good thing to apply to your garden now.
Many trees will start blooming very soon. For your fruit trees you might want to treat them for any type of pest before they bring you fruit.
PLANTING
Spring seeds for all kinds of plants should be spread now (Wild flowers, vegetables, herbs, etc.)
Great time to plant herbs, veggies, fruits, trees, etc.
Indoor plants replacement can be good for clean air inside your home.
Roses like to be planted at this time of the year too.
WEEDS =  : (
It is a good time to apply some corn gluten for your weed prevention. Time is running out on this.
IRRIGATION
For a good, and effective sprinkler system it is advised to do a thorough check up on your system. We can do this for you.
PROJECTS
The City of Austin offers rebates for rain barrels or rain collection systems. We can help you with this water-consumption- conscious project.
CLEAN UP
After the cold weather many plants will now need some TLC. Please let us know if we can help you do a last winter clean up so your plants come back happy.
This time of the year is one of the most fun and beautiful for us to enjoy the botanical world. Please do not hesitate to call us if you need any type of help. Remember that we do stone work, and metal work as well.
Best to you all!


and the crew
TAGS: corn gluten, ice, irrigation, rose bushes, spring seeds
No comments
Leave a comment
---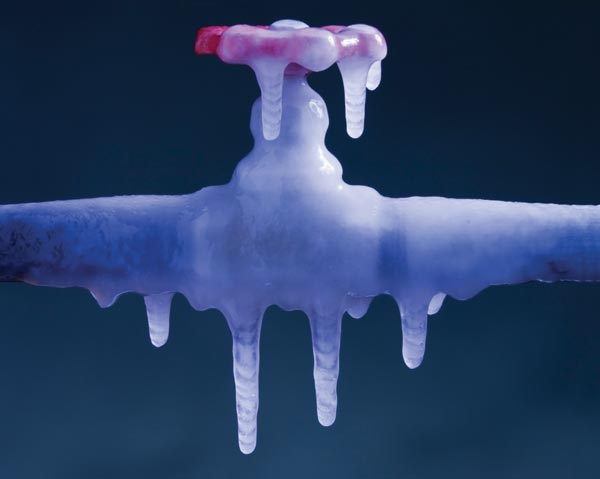 Welcome back folks! If you've been keeping up with our weekly gardening "challenges", that's great! If this is your first visit, that's great too! Welcome to the Botanica Weekly Gardening Guide.
This is the third week in November and we've already had a little freeze here in central Texas.  Anytime the outside temperature is below 33 degrees, there is something you've got to beware of. Yes, Jack Frost, but what he will do to your nose is NOTHING compared to what he will do to your lawn irrigation system. If it gets cold enough, the soil temperature could reach subfreezing at the depth of your irrigation pipes. If there is water in those pipes, it will freeze and expand.
Do you see where we are going with this? Water freezing and expanding is what breaks boulders into rocks and it will have no problem turning your irrigation system's PVC pipes into tiny PVC toothpicks. So, let's make sure your irrigation system is prepped for winter by purging the water. If you've never winterized your irrigation system before, Jason Core at GotScapes, has a great little VIDEO that walks you though the process and could save you lots of hours and dollars.
So… what now?  How are we going to water all the great planting and replanting we did early this month?  Well, we're going to do it by hand, my friend. You won't need to water nearly as much as you did during the warmer months, but even dormant plants and grasses will need a little water to keep going. You will want to pay extra attention to your winter vegetables and help them retain moisture by laying down a nice, organic mulch. Something exotic like newspaper (six layers will help keep the weeds out) and cover that layer with just about anything that decomposes… wood chips, grass clippings, hay straw, compost, even leaves. Your handiwork will also help moderate the soil temperature and keeping your veggies nice and comfortable will actually boost their production but up to 50%!
Well, that's our tip for this week. Keep up the great work! Next week we will have our Q&A session with me, your gardening guru, Oscar Moraes. We'll be answering all the questions you've submitted for November, so be sure to tune in!

TAGS: irrigation, winter
No comments
Leave a comment
---